1 Million litres and counting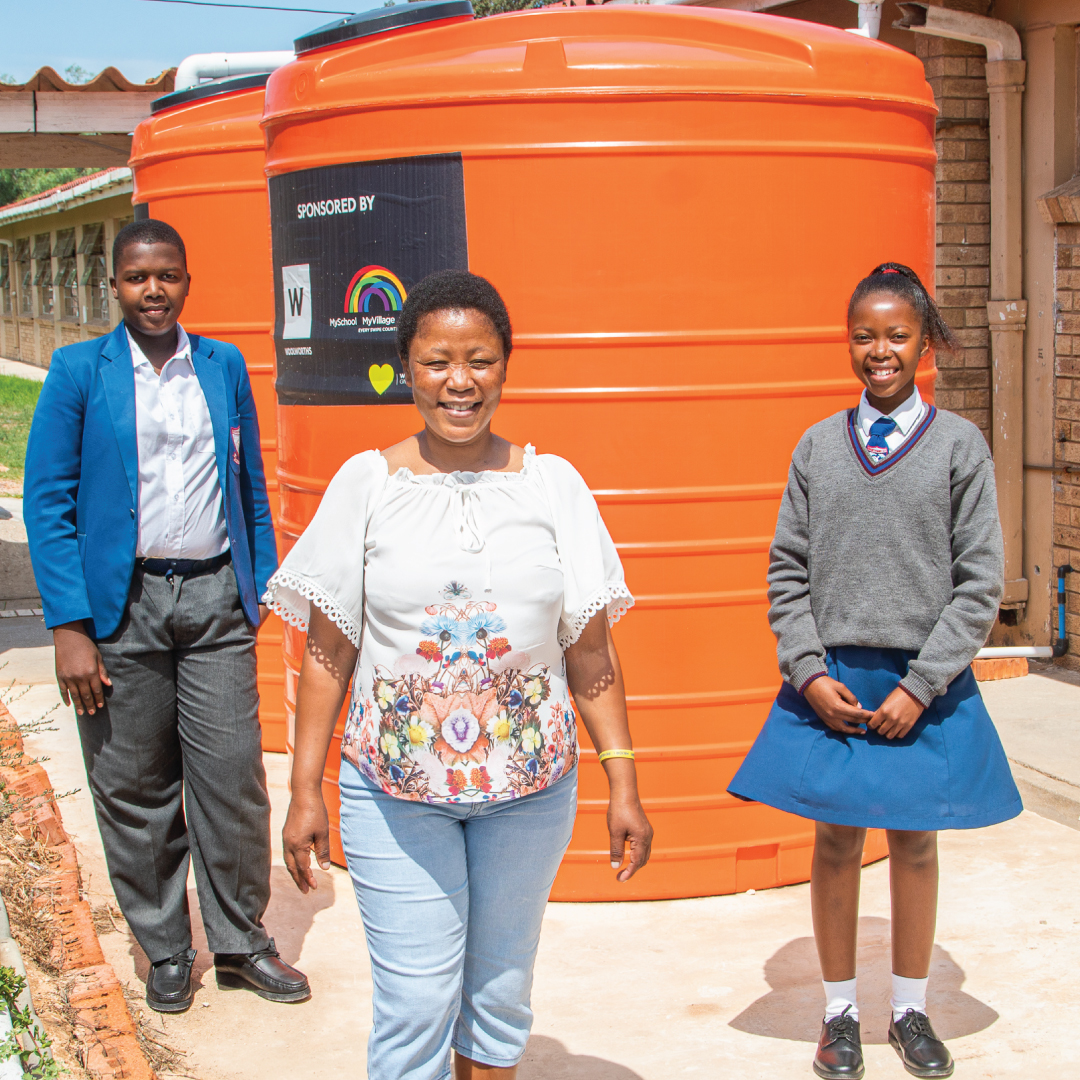 Joy is raining down at Woolies Water Fund as 100 schools across South Africa now have water storage capacity — widening access to clean and sustainable water.
Together with Woolworths, we started the Woolies Water Fund to help give schools sustainable access to clean water.
The Woolies Water Fund — set up in 2018 with Urban Harvest — has been making waves for water conservation by donating R4.5 million to schools and installing 132 water tanks across four provinces and more than 560 handwashing stations.
Its goal is to roll out 30+ sustainable water projects each year. By upgrading water pipes and gutters, and providing filtration systems, water tanks and borehole pumps, school learners and their communities now have regular access to clean, fresh water. That's in addition to delivering 40 000 hand sanitisers, soap, bleach and masks to schools and communities in need.
Every swipe of your MySchool MyVillage MyPlanet card helps us to ensure that as many schools as possible have access to clean and sustainable water for a safe, hygienic, start in life.